Low Temperature Drying Tunnel Oven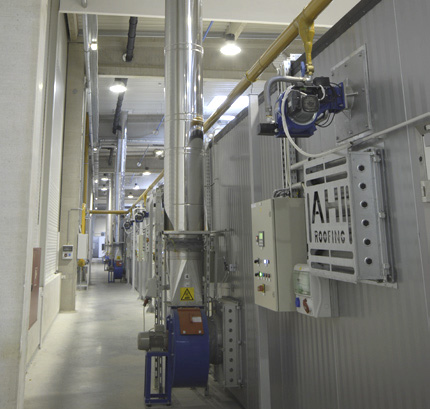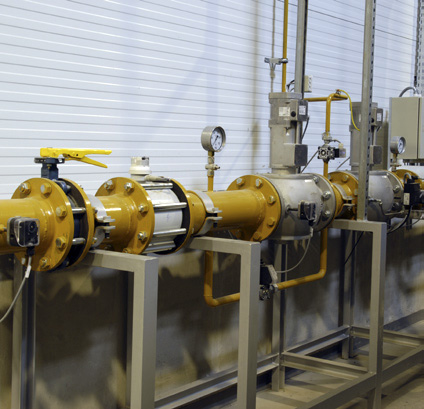 FEATURES
| | |
| --- | --- |
| Heating Method: | natural gas firing, direct |
| Power: | 3500 kW |
| Chamber Dimensions: | 4 x 3 x 100 m |
| Max. Operating Temperature: | 150 °C |
| Batch Weight: | continuous mechanical feeding |
| Thermal Insulation: | Rockwool, 160 kg/m3 |
| Controls: | PLC, PC, Ethernet, Internet access |
| Data Logging: | continuous data logging on PC |
| Application: | drying of coloured resin coating on steel sheets |
DESCRIPTION
This is a directly heated tunnel oven that is designed for continuous operation and with a conveyor to move products through the 12 heating zones. Each zone has a powerful fan to ensure a high airflow and good temperature accuracy. The fans blow hot air through an appropriately dimensioned blow wall onto the products. Fresh air is supplied through motorised louvres. The louvre position is continuously controlled with the current positions being displayed in percentage on the control panel. Louvres can be adjusted from a touchscreen panel only by the shift leader as well as the operator in charge of the equipment with a dedicated password access. Without a password being entered successfully, the equipment parameters, including the heating zone temperatures, exhaust louvre positions and other process parameters, cannot be changed.
APPLICATION
Used to receive and dry products or materials that are applied to those products that are continuously coming from a production line.
BUYING CRITERIA

Drying temperature and heat demand, temperature accuracy requirement and other process parameters (heating-up time, airflow requirement, etc.)


Click here to download the product sheet (pdf)
For the latest version of the free Adobe Acrobat Reader® to view the pdf click here.