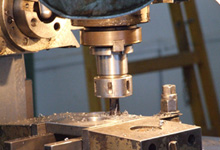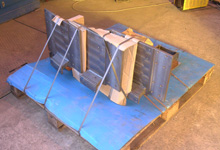 We know from our many years of experience that industry players often face the problem of finding certain spare parts for machinery, and even where replacements are available, long lead times can still result in their prolonged loss of production.
We have also often seen parts that are not made to withstand design loads or are of poor material quality, which in turn leads to rapid deterioration. This is particularly true with regard to industrial furnaces.
If your equipment fails, we can quickly identify the fault and subsequently manufacture any one-off parts per a pattern or any drawings that are made available. If required, we can also prepare a proposal for implementing any alterations to components. On request, we will install the parts and attend or manage the start-up process.