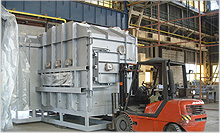 There is hardly any production/manufacturing process in the world that does not require the use of heat treatment or melting and, therefore, the need for an industrial furnace. We produce equipment for such processes, from laboratory furnaces to complete heat treatment lines.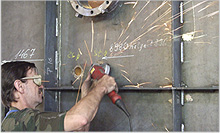 We have a manufacturing facility with a floor area of 2500 sqm. within the Csepel Művek Industrial Park, which is furnished with all the equipment necessary for steel structure fabrication, in turn enabling us to keep all the processes related to the manufacture of industrial furnaces and associated machinery in-house.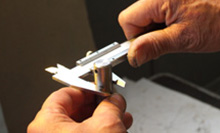 If your equipment fails, we can quickly identify the fault and subsequently manufacture any one-off parts to a pattern or any drawings available. If required, we can also prepare a proposal for implementing any alterations to components.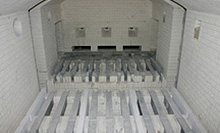 The life of refractory lining and the quality of heat insulation greatly depends on strict compliance with building procedures. We, therefore, ensure that we always have an appropriately skilled team. Refractory linings in our industrial furnaces are constructed in-house.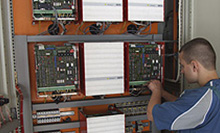 We attach great importance to the provision of repair and maintenance services for industrial machinery and equipment. It has been consistently proven that in practice our servicing staff works very well together with dedicated maintenance teams at our customers' sites.